Our culture and passionate people set Prime Tennis apart from the field.
Our coaches are fully insured and have working with children checks.
Our senior staff hold Tennis Australia coaching qualifications or an overseas equivalent.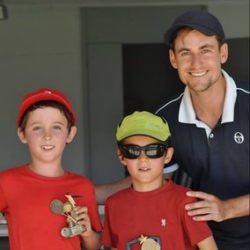 Richard Sansom
Tennis Australia Club Professional Coach
Tennis Australia Junior Development Coach
2016 finalist for the Australian Tennis Award for Coaching Excellence Club
2017 finalist for the Australian Tennis Award for Coaching Excellence Club
Former Men's State League Player
Developed 7 super 10 A's regional athletes; 1 national super 10 finalist
15 Years coaching experiance
Bachelor of Science UWA (Physiology/Pharmacology) and Masters in Finance
Previously competed in tournaments in the French Riviera – Winner of Tournoi open Tennis Club De Nice (2012)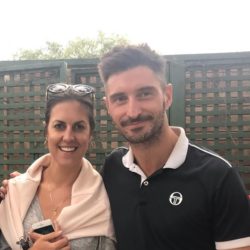 Georgie Perez
Ace level 2 Coach equivalent Tennis Australia Club Professional Coach
Current Men's State League Player (Finalist 2017 Mens State League Final)
Junior College Champion #6 at LCC, Texas 2009
Division II player, Top 30 #4 at MSCD, Colorado 2011
French Top 10 player 2001 & 2002
10 years coaching experiance
​Master of International Business at EAE Business School Barcelona, Spain
​Bachelor of Science in Marketing at MSCD Denver, USA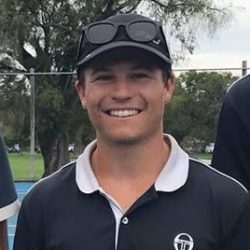 Ryan Goodwin
Former Top 5 WA ranked junior player 14's/16's
5 years coaching experiance
Former Mens State League Player
Competed in multiple national events
Played State tennis for WA – Bruce Cup, various team events and Pizzey Cup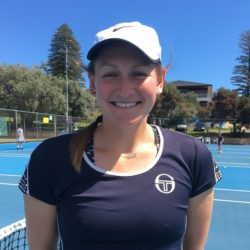 Caitlin Hindmarsh
LTA Licensed Level 3 Coach
Current number 1 state league player
Competed internationally as a junior – represented GB at the European and World Championships
Won British Nationals Doubles, Finalist singles
Top 20 in Europe (14&under)
Played division 1 college tennis – Tennis scholar at the Northumbria University
Bachelor of science in Human Nutrition
Graduated with first class honors – granted academic scholarship for her achievements
Currently doing a masters in sports nutrition accredited by the International Olympic Committee.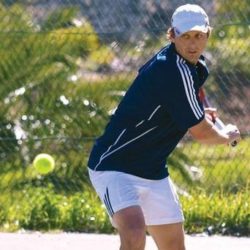 Troy Hargreaves
Tennis Australia Club Professional Coach
Former ATP ranked singles and doubles player
Winner of over 15 men's state singles titles
2006 WA Open Champion
Represented Australia twice in the Asia/ Oceania Championships
35's Australian Men's Singles Champion
40's Australian Men's Singles Champion
Former ITF 35's World number #6
Winner of 3 state league titles
7x Hopman Cup trainer/ hitting partner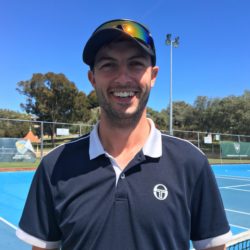 Matt Wigham
LTA Licensed Level 4 Senior Club Coach
Current men's state league player
Over 10 years coaching experience
Hitting partner for WTA singles and doubles players ranked inside the top 100
5 years working as University Tennis Coordinator for Sunderland and Northumbria Universities
Bachelor's degree in Philosophy
Master's degree in Psychology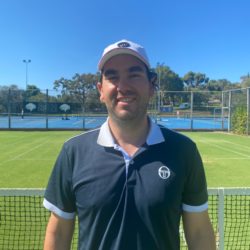 Rodrigo Saavedra
ITF Level 1 Tennis Coach
Over 6 years coaching experience
Former top 10 Chilean Junior Player 16s/18s
Masters in Nutrition specialising in Sports Nutrition
Won the Chilean National University Championships (2016)
Current Mens Division 1 Player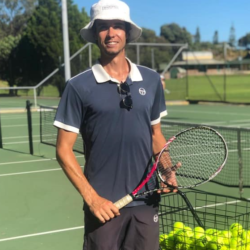 James de Klerk
ATPCA Qualified Professional Tennis Coach Level 1
5 years coaching experience
Currently competing in mens pennants Div 3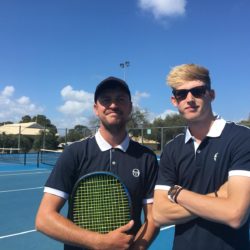 Hayden Litis
Certificate IV Sports Development
7 years coaching experience
Current State League player
Competed in Australian national events for 14's – 18's
Trained and played State Tennis for WA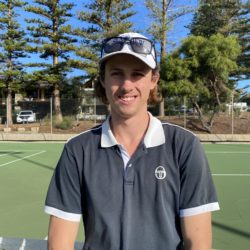 Chris Mitchell
Mens Division 3 Player
Over 6 years coaching experience
Certificate II in sports and recreation
Studying economics at UWA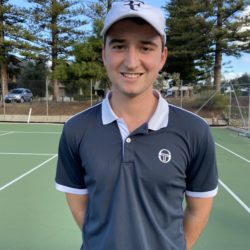 Lochie Evans
Former Junior State League player
Super 10's
First 8 CCGS
3 years coaching experiance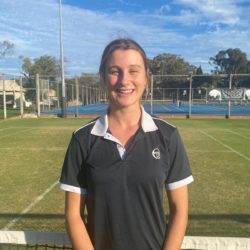 Tara Gilich
Current number 1 state league player

Winner 2017 Women's State League Final

Represented WA's State team 3 times (Bruce Cup and Pizzey Cup)

Applecross Senior High School Tennis Captain

Highest National women's ranking – 136

Competed in multiple national events, National 14&under quarter finalist December showdown
Junior Coaches